---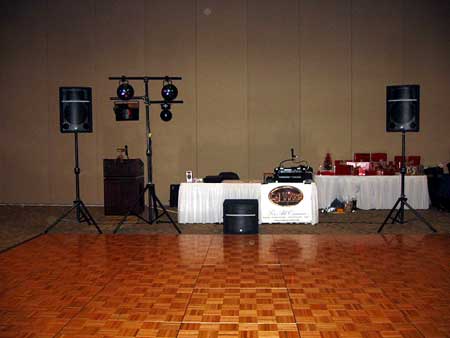 If your company is looking to throw a party or organize a special event for your staff or clients, then look no further than DJ Wes' Mobile DJ Service. No matter what kind of event you are organizing, let DJ Wes help make it a complete success! Whether you need a simple PA system and wireless mic or a full entertainment package including DJ, music, lights, games and contests, we have the equipment, experience and know-how to pull it off. We can help with any of the following special events:
Holiday Parties
Trade Shows
Dinner Dances
Retirement Dinners
Employee Recognition Dinners
Company Barbecue and Picnics
Sales Seminars
Client Parties/Mixers
Fashion Shows
Grand Openings
New Product Releases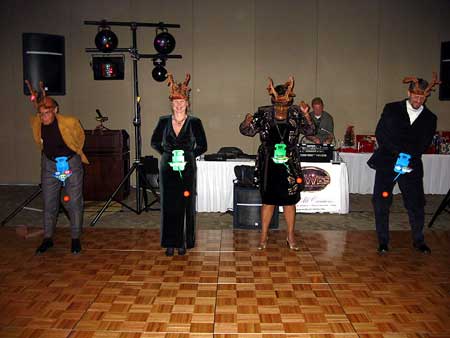 As you are probably aware, study's have shown that throwing a party for your employees is a great way to raise moral and show them just how valued they are.
We would love to coordinate with your event organizers to help make your special event something to be remembered and appreciated. For example, we can help turn boring old door prize giveaways into a more interactive experience by coordinating the giveaways with various games and contests. We believe in making all aspects of any special event fun for you and your guests. So don't leave something as important as the entertainment to a budget (i.e. amateur) DJ.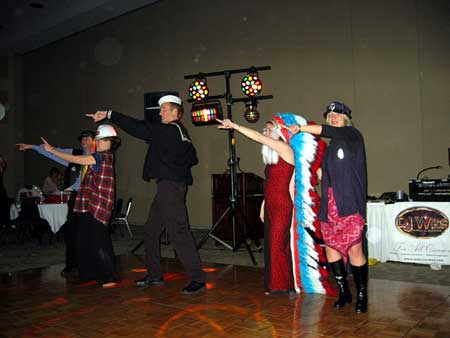 As an added convienience for our potential clients, we have provided an online entertainment agreement that can be viewed and printed. Simply fill out and mail to address shown on contract. We will review the contract and complete our portion and mail it back to you via USPS within 72 hrs. Make sure the address you provide is correct (thank you).
This in no way legally obligates or commits you to our service. Until you SIGN the completed form and mail it with your deposit, it is not a binding contract. If you do want to lock-in your date as soon as possible, go ahead and mail that deposit along with the initial contract! Be sure to sign it as well.
- Check DJ Wes' availability here -
Click here to view and complete our online entertainment agreement
If you do not have Adobe Acrobat Reader, click on logo below: