---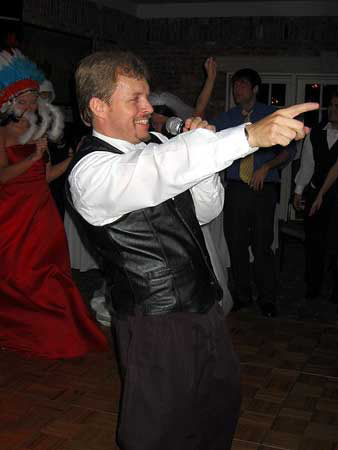 DJ Wes a.k.a. Wesley Flint has been entertaining people all his life. From a very young age, Wesley has enjoyed the thrill of being on the big stage. Entertaining others is what he loves to do. Some of Wesley's earliest memories of this 'entertainment bug' occured during the early 70's while he was growing up in Florida. He would pull open the front curtains of his home and put on skits while the neighborhood kids would watch from the front yard. Please don't think that this means Wesley has to be the center of attention (wink, wink). This really is not the case.
While in high school, it was only natural that he would join the Drama department. While there he worked hard to develop his acting and entertainment skills. His teacher, Mrs Shollenberger, taught Wesley the art of stage presence and comedic timing. He truly thrived there. He performed in various comedies, dramas and musicals and was even cast in a Graduate Level production of The Grass Harp at Ole Miss while still in high school. Wesley graduated from Lafayette High School in Oxford, MS in 1982 and went on to college. In 1984, while still in college, he went to work at FedEx sorting packages at the Hub in Memphis. Wesley is still employed at FedEx to this day where he is a Sr. Aircraft Maintenance Planner in the Aircraft Structures Engineering Department. He has been married since 1987 (to the same person - Sherry!). He has two daughters - Adrian born in 1989 and Kaitlyn born in 1996. He enjoys playing bass guitar and listening to music (go figure!). Which reminds me, he was the bass player and founding member of the band 'Brian Johnson & The Accelerators' for many years. Maybe some of you have heard them. Again, this gave Wesley an avenue to entertain others. He gave up the band as his DJ business began to take off. Wesley now works most every weekend entertaining hundreds of people of all ages as a highly sought after mobile DJ.
Wesley always strives to entertain while not coming across as 'cheesy' or 'over the top'. It is important to Wesley to entertain your guests....but with class!
In addition, Wesley has always had a love for magic and loves to perform some of his slight-of-hand magic tricks as another form of entertainment. He usually brings some magic tricks to the events he works. It's a great way to entertain children who can often feel left out.
Wesley is commited to giving a professional and fun evening of entertainment. Afterall, this is what he LOVES to do! Go ahead and put his skills to the test. He's up to the task!
---
DJ Wes is a well respected leader in the Mobile Entertainment Industry and has been quoted and/or featured in publications like: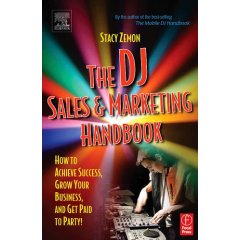 The DJ Sales & Marketing Handbook
---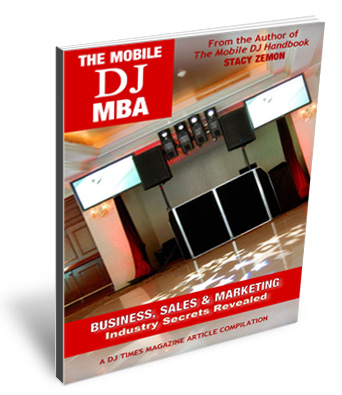 ---
The May 2010 issue of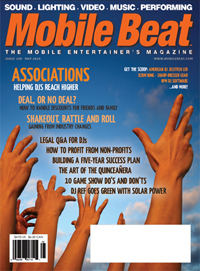 ---
The December 25, 2008 edition of The DeSoto Appeal
If Wesley Flint has a microphone in his hands, good things are going to happen onstage. The 44-year-old Olive Branch resident started by playing bass in a band. Slowly, he was introduced to the deejay world. Since the turn of the century, Flint has been operating a mobile DJ service.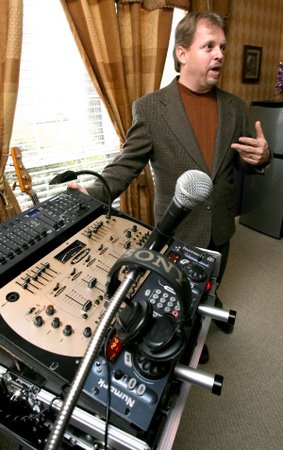 Wesley Flint, a.k.a. DJ Wes, will take his equipment to weddings, reunions, corporate events, school dances or any get-together that can be improved with music.
Wesley Flint, a.k.a. DJ Wes, will take his equipment to weddings, reunions, corporate events, school dances or any get-together that can be improved with music. For all occasions -- weddings, corporate events, reunions, school dances -- he's affectionately known as DJ Wes. "A big part of the whole wedding deejay world is word of mouth," Flint said. "That's sort of where it's at. I've been doing it awhile now and still enjoying it." Flint has spent a majority of his life in the southern United States. "My dad was in the military, so we traveled a lot," he said. "He was 20 years in the Navy, so I lived a good portion of my childhood in Florida. I graduated from Lafayette County High School in Oxford and have lived in Memphis my entire adult life." During the weekdays, Flint is dedicated to his job at FedEx. It's on the weekends when the entertaining begins. "Ninety-five percent of my work is Saturday nights, so it works out pretty good," he said. "It takes me two hours to set up and another hour to tear down, so my rates are based on a minimum of four hours of performance. If they want to add some additional time, they certainly can." It's information that can be found on Flint's Web site: mobiledjwes.com. "I do it all myself and I'm kind of proud of that," he said. "I actually come up No. 1 on Google and Yahoo! for 'Memphis Wedding DJ'. I've worked hard to get my Web site to do that. It certainly goes a long way towards bringing potential clients to me." When Flint dabbles with the Internet, a bonus is also included. "There's a picture page on my Web site. That's one of the things that I think kind of separates me from a lot of the other deejays," he said. "I bring a pocket camera with me and I take a whole bunch of candid shots throughout the whole night." Flint, of course, knows he's not a professional photographer. He is, however, mindful of the one who is. "It's just a point-and-shoot kind of camera, but I think I have a unique perspective from my side of the dance floor," he said. "I've always got my camera ready when I know something fun is about to happen." Flint has volunteered his services every year for the Tim Mote Taste of DeSoto event, which benefits the American Liver Foundation. "I usually stay within a 50-mile radius," he said, "but I've gone down to Jackson (Miss.) many times. I go to Jackson (Tenn.) quite often. I'm doing Dyersburg's prom (in 2009). "With school dances, you're going to want to try to keep the music more current, and not really play too much of the old stuff. But you can always throw in a Bon Jovi song or something like that and never go wrong." To contact Flint, call (901) 486-4599.
http://www.commercialappeal.com/news/2008/dec/24/have-mic-will-travel/
---
The June 2008 issue of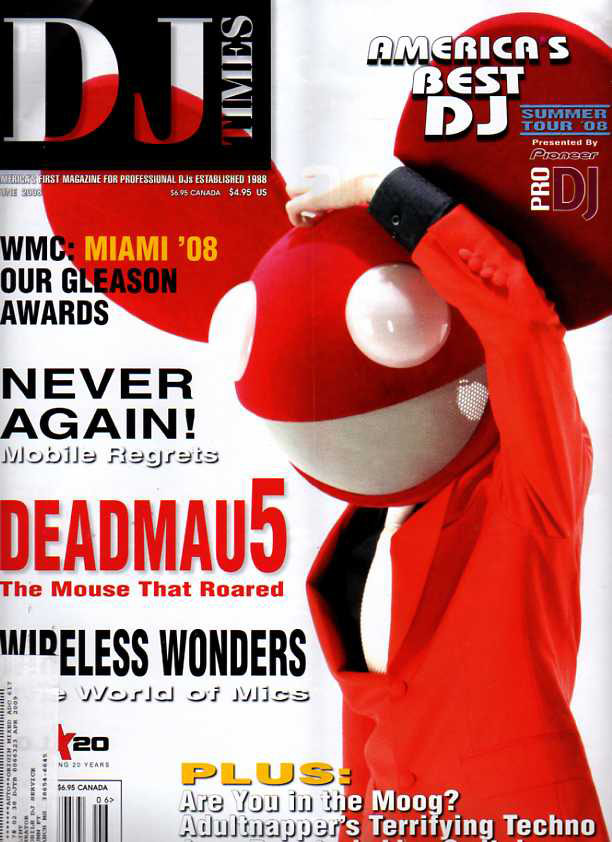 (Click below to read full feature article)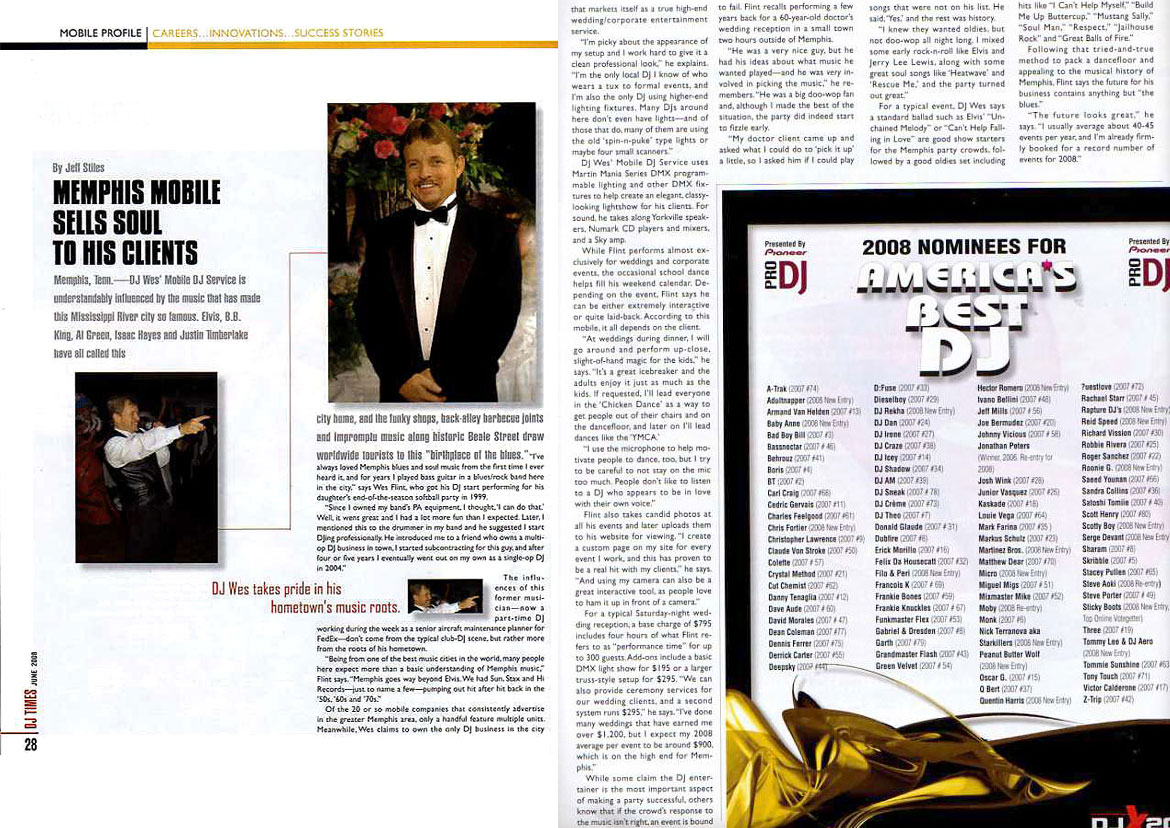 ---
The July 2007 issue of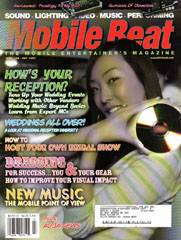 ---
The February 2007 issue of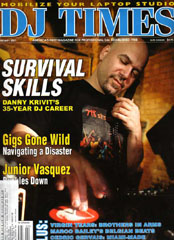 ---
- Check DJ Wes' availability here -

---
© 2002-2010 DJ Wes' Mobile DJ Service
All Rights Reserved
For information or comments about website, e-mail: webmaster